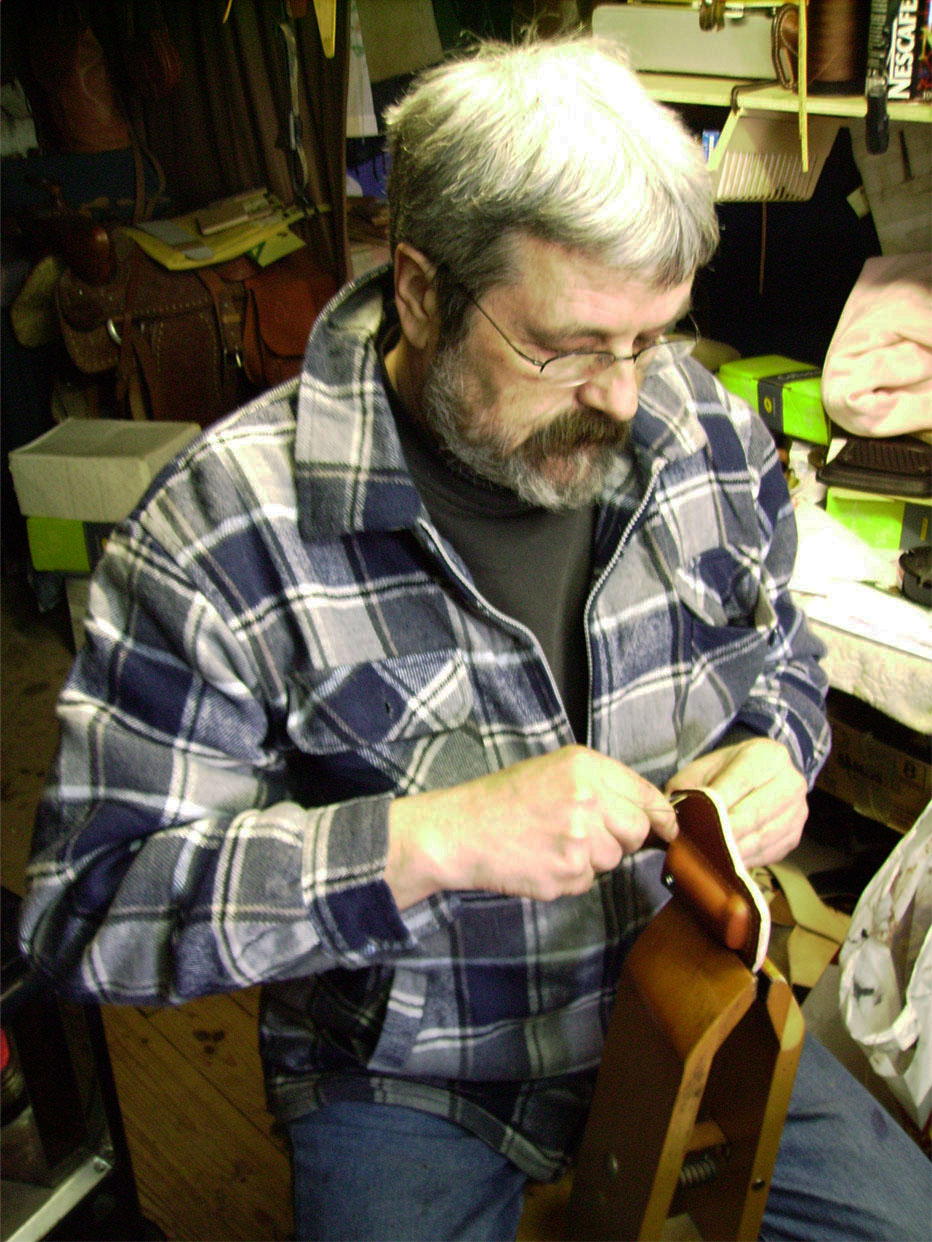 Welcome on my website.
After a training of graphic designer and an employment in advertising, my passion for nature, weapons, knives and some leather led me to a manual job: cratfsman leather. I thus settled in a small village of the regional park of the Volcans d'Auvergne (in France) and I began my new life in 1984. Self-taught, I learnt all the techniques necessary for the work of the leather through specialized books then I set to work.
Being a shooter, I made envious persons on the shooting range with the holsters which I had conceived so the orders flowed. Then there are the hunters who turned to me for the manufacturing of customized accessories. Finally the cutlers, some of whom have become friends, and the private individuals.
My production has diversified and goes now of the belt of any patterns to holsters, by way of bags and other leather articles, and naturally sheaths for knives.
For my realizations, I use the leather snare plant tanning that I colour at the request, but also any sorts of skins (shagreen, shark, crocodile, ostrich, salmon...). The hand-made sewings are in thread of polyester or of waxed linen.
If the aesthetics is important to highlight the item, I privilege above all the practicality because I am a user. The sheaths are showed of the shape of the knife and adapted to their uses.
I work with order and I can so answer your wishes and realize personalized articles.
For any piece of information, you can contact me.
André Ughetti